robynblair Now Available at AnnSandra
Adding Sweetness to Any Home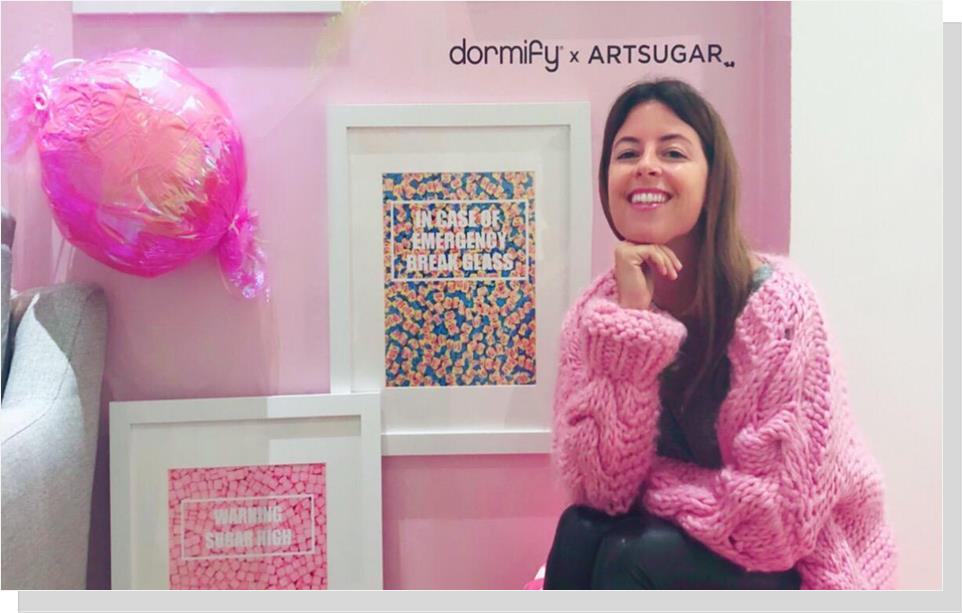 A talented New York artist, Robyn Blair Davidson has deeper roots in Annandale than one might think. Her grandfather built the shopping center on John Marr Drive and opened the anchor store, Juvenile Toys to the delight of every Annandale child. His daughter, Sandi Davidson, created the exquisite retail favorite, AnnSandra. Now her daughter, Robyn, has added an especially blissful display to their shelves of fine gifts just in time for AnnSandra's 39th Anniversary celebrations.
by robynblair was born when Robyn decided to turn her candy obsession into literal works of art. Her candy dish is a customizable vessel designed to display your sweetest desires. Each piece of art is a cheeky nod to self-control, how and when we indulge, and the idea that life should be filled with sweet things. There is a joyful embrace of life through the colorful and playful expression in Roby's work.
Davidson currently resides in New York City's Chelsea neighborhood, amongst some of the best galleries in the world. With inspiration on the doorstep Davidson noted that gum drops and gummy bears were pouring out of jars on her kitchen counter, and lollipops and licorice were stashed in drawers and consoles. With
so much color infused into the surface décor of her apartment, Davidson decided her walls were in need of some sugary goodness as well.
Each wall art piece consists of a three-dimensional Plexiglas case, filled with candy, that's branded with a word or phrase. For art purposes,
"I don't do open or loose candy, I only do packaged candy, and I use a special glue to preserve my pieces. Some candy companies have started to reach out to me and have explained that even if the candy starts to expire, it won't change the way it looks. I've always thought that there's such a novelty to candy packaging. The fonts and colors are so happy, and they make me happy. That's what made me want to put them on my wall."
Each handmade Davidson piece is one-of-a-kind. "Even though I have sold over 100 Double Bubbles, no one has the bubble gum in the exact same space," Davidson says. Because every piece is unique, it also makes by robynblair highly collectable.
Davidson didn't plan on becoming an artist. Prior to starting her own business, she had a flourishing career as the director of marketing and sales for fashion line Ronny Kobo. After working there for eight years, Davidson pivoted to the world of experiential marketing, launching her own agency with a focus on partnerships and branding.
Now, she is expanding her medium beyond candy to other collectable items. She is also working on a new category of products that she launched last February on her website. Davidson has also designed a collection for Dormify and created custom work for Harry Winston and Saks.
Davidson offers ready-made works as well as the option to customize a piece with your favorite candy and a favorite phrase. Sizes range from 16 by 24 inches to 36 by 48 inches, and prices start at $1,500 for these colorful creations. The artwork can be purchased on Davidson's website, via Instagram, and at a select group of stores across the country. https://byrobynblair.com
Reproduction of this article or photographs requires the written permission of the author and The ENDEAVOR News Magazine. Photographs are courtesy of the author with all right of use reserved. (Copyright © 2012 Annandale Chamber of Commerce. All rights reserved. (Photographs & images, on this page, and on this website, are not available for use by other publications, blogs, individuals, websites, or social media sites.)